Are you familiar with the enclosed photo booth? If you live in Australia, you can choose an enclosed photo booth in Canberra.
Enclosed photo booths are one of the most popular additions for taking photographs for your wedding party and important events. It is an interactive way to capture those moments and have fun with your memories. The booths are usually small, private areas with professional, high-quality cameras and lighting. Some professional photo booths also have a touch-screen interface that will be a controller for taking pictures. Most enclosed photo booths are equipped with props, which is a great way to customise your event according to your party theme.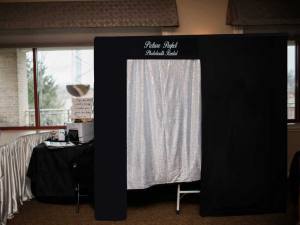 The cameras are high quality, so guests can take professional pictures that they can immediately receive through email or even in hard copy. So it makes it easy to share memories or keep them to relive them whenever they want.
The enclosed photo booth also offers attendants to help the guests take pictures. But the booth is rented for a limited time, during which customers can customise their event. If you want to add fun to your event and make it memorable for your guests, you can choose an enclosed photo booth in Canberra.
Final words
An enclosed photo booth is a fun way to take pictures while providing entertainment. It allows you to turn your event into a theme, as the images will be of high quality, and props can add a theme to your event.