Royal Booths
The Best & Most Affordable Giant Letter Hire
Simple and Easy Booking Process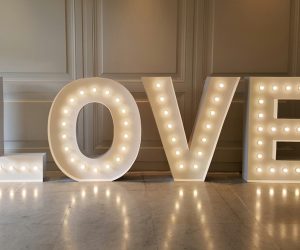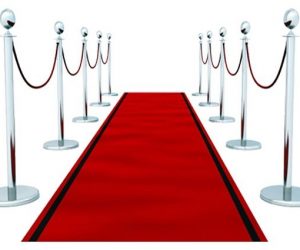 Understanding how special an event is is one thing. Contributing to its specialness is a whole different ball game however, and that is why we at royal events hire offer the service of providing your event with giant LOVE letters to add an extra spice of class and sophistication to your special event. Royal events hire has got you once again as we look into yet another area of decoration usually overlooked and untapped.
These giant LOVE letters are illuminated with LED lighting, so as to boost their attractiveness and also visibility from any area of the venue. These letters are also done up in up to 8 different colors, and can also come in a variety of colors so as to better improve appearance and appeal. Size is also important however, as they are really large and this ensures they are easily viewed. Also the combination of size and color can come off as quite aesthetically pleasing to those viewing it.
We are not event selective, as we ensure our service is available to customers who are looking to stage a grand wedding and willing to pull in all the stops. Or for anniversaries to celebrate time spent with that special someone. If you are also looking to surprise the love of your life with a party to celebrate your engagement, our giant led LOVE letters will sure help to bolster the enjoyment and joy. Birthdays are also not left out, as you can never really go wrong with these letters.
The boom of giant LOVE letters is a new and still burgeoning one, and given how radically they have changed the face of event in the present say, it is fair to say that the importance of these letters cannot be overstated. Besides being an addition the lighting at events, they create a stunning focal point, a backdrop, a pleasant distraction and talking point and you can add personalisation and the impostion of your own personal style to any event.
Also, given the current trend of pre wedding photo shoots, these use of giant love letters are also on the rise. We can bring down a selection of our props for the day. We've been involved in lots and are happy to stay for the day to help move things around and offer our experience and tips.
The package we offer to customers for the rental of these giant LOVE letters is one that we believe will satisfy their requirements, as at the end of the day customer satisfaction is too paramount to be discarded.
At $350 dollars per day, we offer to our clients our giant LOVE letters along with complementary services. One of these services is delivery. This delivery entails arriving with the letters at the agreed time without any possible delays. We know important timing is when it comes to events, and as paragons in the event planning business, we try as much as possible to not waste even a minute. Another service we provide with this package is the set up. Setting up can be quite the strenuous task, and if not done by professionals, it could end up consuming too much time and allowing for the possibility of an abrupt failure during the course of the event. Hence we take charge in setting up and ensure is done as swiftly and efficiently as possible. We also ensure we are present at the end of the event to properly pack up these letters. We are particularly adhesive to this rule so as to prevent any possible
damage during the course of removal and also to try and ensure removal is done fast. All of this is covered for just $500 a day.
We at royal events hire, hopeless romantics that we are, go the extra mile in trying to cater to our customers by providing free deliveries to those customers that are within a 40 mile radius to the Doncaster 3108. This goes to show out staunch advocacy to the cause of our clients, as we deliver, set up, and pack up as earlier stipulated in the package above.
Love is an expression of being and light, and here at royal events hire we take this expression quite literally, as we try to provide your events with the giant LOVE letters to improve the lighting and beauty, and also to add to the magic and wonder of the event. Be sure to give us a call today on 0405 645 394 or 0402 585 565 and you are assured you will be glad you did.
What Clients Have To Say About Us
Manningham Council
We've worked with the city of Manningham for all their corporate events!
Clark Rubbber
Supplying our booth on a yearly!
Property Council Of Australia
AMAZING customer service.
We used Royal Booths for our wedding last week and the booth was so user friendly the setup was stunning and Julie was such a wonderful attendant.
Everyone had a wonderful time would highly recommend.
Amazing service cannot recommend enough.
Absolutely amazing service from first contact with Evans till end of my daughters 13th birthday party.
My texts were answered promptly from the word go.
I asked for a bubbly but respectful photo booth specialist and royal booths delivered above and beyond with Julie.
Photo booth was for 3 hours and the poses/photos did not stop.
My guests absolutely loved this experience, they had so much fun especially using the props that were offered when taking photos.
I recommended them to majority of my guest.
I will definitely be booking for future events!